Beginners Folklorico Class by Ms. Eva
Folklorico is a vibrant and culturally rich dance style that originates from Mexico. It is known for its colorful costumes, intricate footwork, and powerful expressions of regional and cultural identity. Our classes are designed to give people the opportunity to experience the beauty and excitement of Folklorico and to develop their skills as dancers.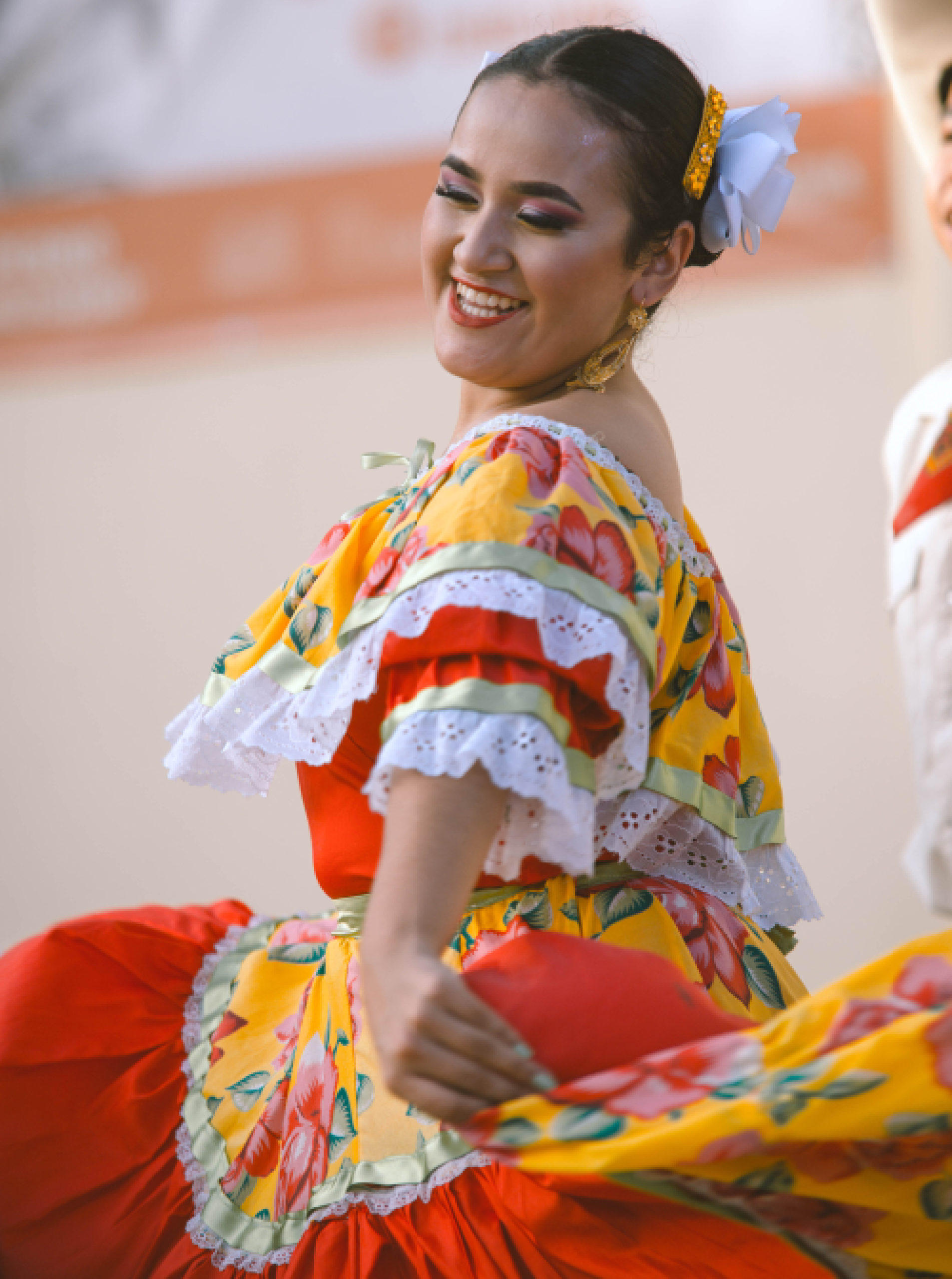 Learn Traditional Mexican Folk Dance at Studio Danza USA
Welcome to Studio Danza USA! We offer a wide range of dance classes for all levels, including our Beginners Folklorico class taught by Ms. Eva. If you're looking for a fun and energetic way to learn traditional Mexican folk dance, this is the class for you!
Convenient Class Times on Mondays
Our class is held on Mondays, with two convenient time slots to choose from: 3:30 PM – 4:30 PM and 5:30 PM – 6:30 PM. So whether you're a busy student, a working professional, or a stay-at-home parent, you can find a time that works for your schedule.
Meet Ms. Eva: Your Experienced Folklorico Instructor
During each class, you'll be guided by the talented Ms. Eva, who has years of experience teaching folklorico to students of all ages and backgrounds. Her patient and supportive teaching style will help you feel comfortable and confident as you learn the steps and techniques of this exciting dance style.
State-of-the-Art Facilities and Authentic Costumes
Our studio is equipped with state-of-the-art facilities, including a spacious dance floor, mirrored walls, and sound system. We also provide traditional folklorico costumes and accessories for performances, so you can truly immerse yourself in the culture of this beautiful dance form.
But don't just take our word for it!
Here are some testimonials from our satisfied students:
"I had never danced before, but Ms. Eva made me feel so comfortable and confident in her class. I learned so much in just a few weeks and can't wait to keep improving!"
– Maria S.
"I was looking for a way to connect with my heritage, and the folklorico class at Studio Danza USA was the perfect fit. Ms. Eva's passion and knowledge of the dance made the experience truly special."
– Jose R.
Join Our Folklorico Community Today!
If you're interested in joining our Beginners Folklorico class, we encourage you to sign up today! We offer flexible payment options and discounts for multiple classes. Plus, with our convenient location and ample parking, getting to our studio is a breeze.
Thank you for considering Studio Danza USA for your dance education. We look forward to welcoming you to our community of passionate and dedicated dancers!
What is Folklorico
Folklorico, also known as Mexican folk dance, is a traditional dance style from Mexico that incorporates elements of indigenous, European, and African cultures. This vibrant dance form features colorful costumes, lively music, and intricate footwork that reflects the diverse regional identities and histories of Mexico.
Folklorico dance is often performed in groups, with dancers moving in sync to tell stories and celebrate Mexican culture. Each region of Mexico has its own unique folklorico style, with different costumes, music, and movements that reflect the area's history and traditions. Some popular styles of Mexican folk dance include Jalisco, Veracruz, and Nuevo León.
Folklorico dance is not only a form of artistic expression, but it is also an important cultural tradition in Mexico. It is often performed at festivals, weddings, and other celebrations, and serves as a way to connect with one's heritage and identity. In recent years, folklorico dance has gained popularity around the world as a way to celebrate Mexican culture and bring communities together.