THE JOY OF DANCE IN WHITTIER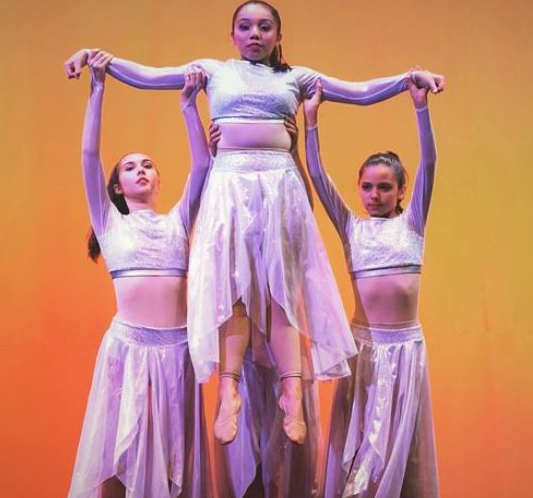 Luisa's Story
Luisa grew up in Guadalajara, Mexico, where she earned a BA in Psychology, an MA in Dance Therapy, and a Graduate Diploma in Gestalt Therapy at University de Integro in Guadalajara.For over 24 years, Luisa has served as a Children's Social Worker for Los Angeles County Department of Children & Family Services. Luisa is a Certified Instructor in the Parent Project and Los Niños Bien Educados parenting program in Los Angeles.
She is a Certified Instructor in Team Decision Making, and a Certified Zumba Instructor.
Luisa opened Studio Danza in 2008 to provide all children in the community with healthy opportunities to dance. The Folklorico de Colores ensemble, formerly associated with SPIRITT Family Services, became part of Studio Danza in 2011.
Luisa is committed to engaging children in Folklorico dance as a positive, culturally, and physically enriching activity that helps prevent unhealthy behaviors and promote healthy ones instead.
Luisa is a member of the American Dance Therapy (ADT) association and a member of the Mexican Dance Therapy (TMD) association.
Mission
To provide children and youth with high-quality dance instruction, coaching, and performance opportunities to enrich their physical and emotional health, self-esteem, and cultural pride. As part of the American Dance Therapy Association (ADTA), Studio Danza promotes dance benefits that are not only recreational and artistic but also educational and therapeutic.
Studio Danza was founded in October of 2007 by Luisa Macias as a place where children and adults can learn and enjoy various dance forms including zumba and hip-hop which became early favorites. In 2011, Luisa accepted a longstanding children's program, "Folklórico De Colores," when SPIRITT Family Services could no longer offer the program. The studio added the words "Folklórico De Colores" to its name to reflect the addition of the new program.
Since its inception, the studio has provided dance instruction to all who are interested, and lessons are offered on a sliding fee scale based on the student's ability to pay serving low-income and at-risk youth. In 2012, a ten-person volunteer board of directors was formed, and the studio was incorporated as "Studio Danza Folklórico De Colores, Inc.," a tax-exempt 501 (C)(3) charitable organization with Luisa Macias as the Executive Director and President. Contributions to support the studio are tax-deductible for donors, including board members.
The studio has evolved and grown since 2007 to meet the changing needs and desires of the community. Dance forms from ballet to salsa to capoeira to modern to hip-hop and body toning have been enjoyed by many.
The children's ensembles perform frequently at community events, county fairs, parades, and recitals. The studio's hip-hop ensembles have won several competitions in California and Nevada. Zumba continues to be very popular among adults.
Studio Danza Folklórico De Colores, Inc., is a proud member of the American Dance Therapy Association which promotes and fosters physical, mental, and emotional well-being through movement and dance!

BEGINNER
We focus on our student's versatility and diversity in dance styles. We offer you a wide variety of genres to choose from, be it ballet, contemporary, hip-hop jazz, or conditioning.

INTERMEDIATE
The intermediate dance class offers a detailed look at your chosen dance genre. The intermediate program picks up where the beginner dance classes left off.

PRIVATE CLASSES
Private lessons are one of the best ways to learn to dance. We specialize in wedding choreography and creating that memorable first dance.
Wednesday 6:30 PM - 7:30 PM
Thursday 5:00 PM - 6:30 PM
Saturday 9:00 AM -10:00 AM
Saturday 10:30 AM -11:30 AM
Saturday 11:30 AM -12:30 PM
Saturday 12:30 PM -1:30 PM
Comprehensive dance lessons in a fun and supportive atmosphere.
| Service | Price | Duration | Category |
| --- | --- | --- | --- |
| INTERMEDIATE FOLKLORICO (Per Month) | 40.00 | 1:0 | BEGINNER |
| ZUMBA (Per class) | 5.00 | 1:0 | BEGINNER |
| BALLROOM (Per Month) | 40.00 | 1:0 | PRIVATE CLASSES |
| BEGINNERS FOLKLORICO (Per Month) | 40.00 | 1:0 | PRIVATE CLASSES |
| ADVANCED FOLKLORICO (Per Month) | 40.00 | 1:0 | PRIVATE CLASSES |
| HIP-HOP (Per Month) | 40.00 | 1:0 | INTERMEDIATE |
| BALLET (Per Month) | 40.00 | 1:0 | INTERMEDIATE |
How do I enroll my child?
1. Begin by contacting Luisa Macias at 562-777-4944 to express interest and inquire about the specific classes you are considering.
2. Next, click on each of the following forms, and download them to your computer or tablet. You can complete the forms (simply type your name for signature), save them on your computer, and then email them to your instructor or the studio. The forms are: Live In-Class Student Enrollment Form, Virtual Class Student Enrollment Form, Liability Release Waiver, and Parent Authorization Form.
3. Then join the classes in which you are interested. Usually, a new student can enter the appropriate class right away. There may be times immediately before a performance when the new students should start after that performance.
How much do the children's dance lessons cost?
For children and teens, the price depends on the number of classes a dancer takes each week.
Per student: Fee:
Classes are $40.00 per class, per month
Class fees must be paid at the beginning of each month, so the studio can pay our instructors, rent, and other expenses. Cash and checks are accepted.
To ensure you are credited properly, kindly use the payment slips and envelopes available in the office. Checks may be made payable to Studio Danza or SDFDC.
Do you have any financial aid available?
There are a limited number of partial scholarships available. Please contact Luisa to discuss a fee structure that will succeed for your family.
DO I NEED TO PRE-REGISTER FOR ZUMBA?
All adults and teens are welcome to come to any Zumba class on a drop-in basis. Visitors and regular attendees are all welcome. No pre-registration is required.
The fee is $5 per Zumba class, payable in cash or check. For convenience, you may purchase a punch card for 11 classes for $50.00.
We suggest that dancers bring a water bottle and a small towel for Zumba.
Is the Studio available for rent?
Yes. If you are interested in renting the space for personal use, please contact Luisa to discuss the details and complete a rental contract.
Do you provide Quinceañera dance coaching?
Yes. Please contact Luisa to be connected with an instructor with that specialty.
How do I become a dance instructor at Studio Danza?
Let us know what you would like to teach! We are interested in expanding the dance-related offerings at Studio Danza. Contact Luisa to discuss your genre, background, and schedule preferences.
Do the students perform in a recital to which family members may be invited?
Yes, all children and teen dancers perform in an annual fall recital. Family and the public are welcome. Tickets are $10 apiece. In addition, different groups of young dancers perform at local and county fairs, arts festivals, parades, and other occasions throughout the year.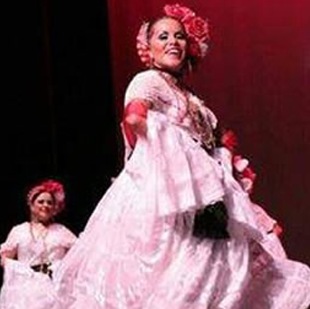 Rosalinda has performed in numerous Mariachi Festivals. From the Hollywood Bowl to Santa Barbara, Tucson, and Fiesta Broadway. She has worked with the "Comite Mexicano Civico Patriotico in Los Angeles and performed in theaters like the Wilshire Bell, La Mirada, Downey, San Gabriel Mission, and Segerstrom Center. Rosie has worked with Mariachi Los Camperos, Estrellas de Jalisco, Mariachi Vargas de Tecatitlan, and the Conjunto Jarocho Heypan.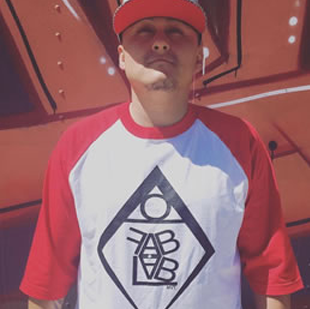 Jonatan Valenzuela (aka 'Romeo'), Hip Hop Dancer, Choreographer, and Instructor, has been dancing since he was 15 and teaching since he was 17. Romeo studied at Debbie Reynolds' Millennium Dance Complex, Edge Performing Arts Center, and Debbie Allen's Dance Academy. In 2003, he won both the respect of and scholarships from four different talent scouts: DDO Artists Agency, MSA Agency, BLOC Agency, and Clear Talent Group.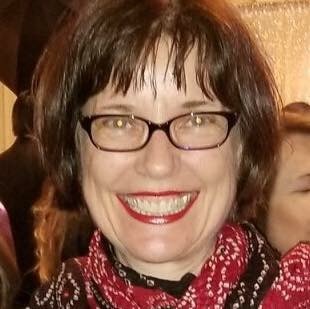 Petra is a certified Zumba® instructor and a member of the Zumba Instructor Network (ZIN™). She's been teaching Zumba® classes at Studio Danza for almost 10 years. She has also taught at the East Whittier YMCA from 2008 to 2015. She loves to share her passion for Zumba® Fitness with her students. Petra works for Friendly Hills Bank in Whittier. She is an active member of Soroptimist International of Whittier and a Board Member of the Women's and Children's Crisis Shelter. She is also a founding Board Member of Studio Danza Folklorica De Colores. Petra loves to volunteer her time for different causes in the community.
ADDRESS
12804 Penn Street, Whittier, CA 90602